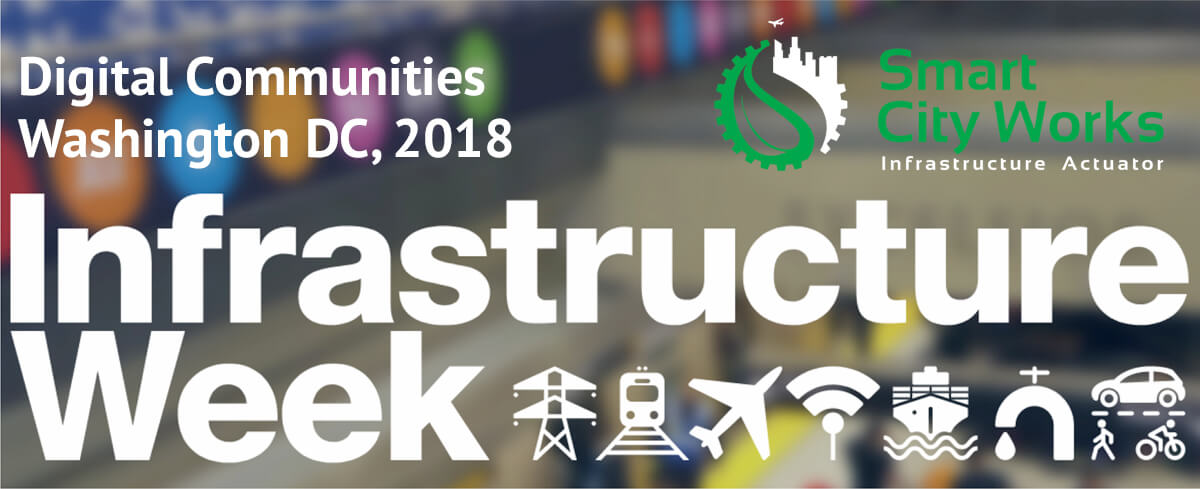 Orrick, Herrington & Sutcliffe, LLC
1152 15th Street, Washington D.C., 20005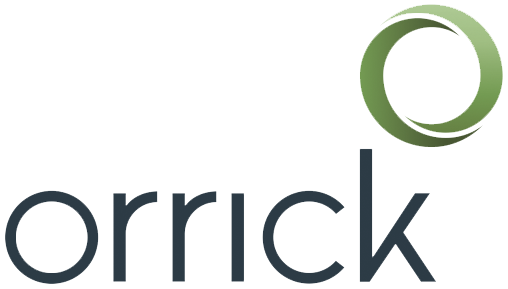 It's #TimeToBuild, and we believe the timing is perfect to consider technology and connectivity as new infrastructure is built, as a fundamental part of the thinking, planning, investment, implementation and ongoing management of "smarter smart communities."
Smart City Works is hosting a day-long seminar in Washington, DC as part of Infrastructure Week, an annual series of events.
Our seminar will focus on the intersection of the physical and digital worlds, bringing experts in building smarter villages, towns and cities using connected solutions. Whether more efficient roads, bridges, tunnels and public transportation, the control and management of energy usage that reduces cost and carbon emissions, the use of cameras incorporated into assets to enable law enforcement to keep citizens safer and respond to natural disasters faster – technology is the lifeblood of next generation public investment in sustainable infrastructure.

Time
Title
Description
8:30-9:00AM
Arrival and Check-in
Arrival and Check-in
9:00-9:10AM
Welcome
Smart City Works Team, HOSTS: Greg, Robert , David with Anthony Kim
9:10AM-9:35AM
Talk: The Road to Resilient Cities
Don DeLoach - President Chief Operations Officer, Centri Technology; Advisory Board Member, Microshare
9:35-10:00AM
Talk: Smart Regions Scale the Impact of Connected Communities
Brad Bush - CSO, Carnegie Technology
10:00-10:25AM
Talk: The Multi-Dimensional Nature of Security and Its Relevance To Urban Resiliency
Delia Smith - VP Marketing, Dispersive Technologies
10:25-10:40AM
BREAK
10:40-11:05AM
Talk: Not Just Smarter Cities – Safer Cities
Bita Milanian - SVP Global Marketing, Ribbon Communications
Raj Devi - Co-founder and CEO Chenoa Information Systems
11:05-11:30AM
Talk: Making a Smart Community; Finding Resiliency & Efficiencies through Infrastructure Improvements
Lisa Brown - Senior National Director, Municipal Infrastructure & Smart Cities, Johnson Controls
11:30-11:55AM
Talk: The Future of Smart City Platforms
Glen Allmendinger - Founder and President, Harbor Research
11:55-12:35PM
Talk: Cybersecurity Smackdown on IoT and Smart Infrastructure
Host: David Heyman - Co-Founder Smart City Works, and Former Assistant Secretary for Policy at DHS
Anthony Kim - Founder and Global Co-Chair; Cyber, Privacy & Data Innovation practice, Orrick
Irving Lachow - Principal Cyber Security Engineer, MITRE Corporation
Matthew Eggers - Vice President of Cybersecurity Policy; Cyber, Intelligence, and Security division, U.S. Chamber of Commerce.

12:35-1:15PM
Lunch Break and Networking
1:15-2:00PM
Panel: How to Design Smarter Infrastructure for Our New World
Host: George D. Thomas - Global Director, Smart Infrastructure, Hatch Ltd.& Founder, New Urban Informatics
Panellist: Biju George - Chief Operations Officer, DC Water
Panellist: Matt Hoffman - VP, Innovation, Enterprise Community Partners

2:00-2:25PM
Talk: Financing the Next Generation of Infrastructure
Keith Hennessy - Head of Public Private Partnerships, Bechtel
2:25-2:50PM
Talk: Mobility that Enhances the Human
Pam O'Connor - Council Member, Santa Monica City Council
2:50-3:15PM
Talk: The Economics of Connection in a Smart City Movement
Stacy Scopano - Vice President of Innovation, Skanska USA Inc.
3:15-3:35PM
Break
3:35-4:00PM
Talk: Open Ecosystems & Blockchain Accelerate Digital Infrastructure in Smart Cities
Philip des Autels - Chief Product Officer, Device Tone, Cloud of Things
Michael Hathaway - Co-Founder and CEO, Windmill Enterprise

4:05-4:30PM
Talk: Investing in Infrastructure Technology
Jake Fingert - Partner, Camber Creek; Board Member, Smart City Works
4:30-4:55
Digital and Innovation Strategies for the Infrastructure Industry
Tim McManus - VP Infrastructure, McKinsey & Company
5:00-Close
RECEPTION
Meet the Innovators – Join us for wine and cheese and meet the companies leading the charge in Smart City Innovation.
Capital Construction Solution (Construction Techniques)
PlanITimpact (Building Design)
Greater Places (Smart City Marketplace)
Accure (AI Analytics Platform)
InfraShares (Infrastructure Crowdfunding)
Matrix Materials (Road Technology)

Indeco (Blockchain Technology)
ESI (Urban Risk Modeling)
Cviker (Urban Visualization)
Datakwip (Building Intelligence)
FEND (IoT Cyber Security)
Moja Wallet (Multi-Modal Transportation)
GoSPACE Tech (Smart Parking)

Smart City Works Supporters
Thought Leadership Sponsors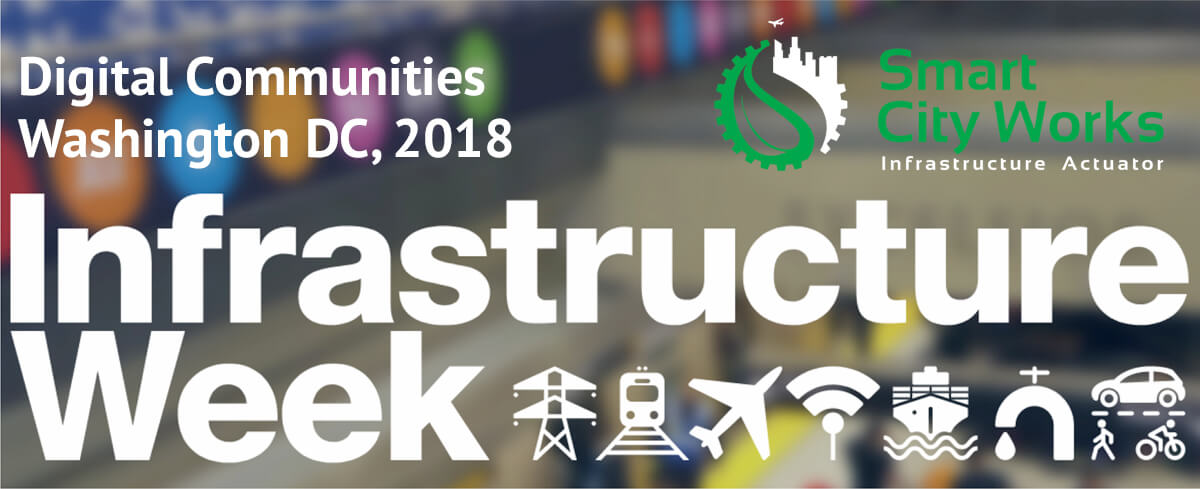 Smart City Works Infrastructure Week Digital Community Seminar
Our mission is to build and launch next generation IoT infrastructure start-ups.
We are a new class of non-profit business accelerator to take the best ideas and inventions in civil infrastructure and technology and transform them into high-performing growth businesses that improve livability, operations, and resilience of cities.
Specifically, we:
Identify and speed commercialization of the most promising ideas and companies focused on improving how we design, build, and operate civil infrastructure;
Support business development and growth strategy development for start-ups, emerging companies and even mature ventures;
Foster local and regional economic development.
Copyright 2018 Smart City Works LLC