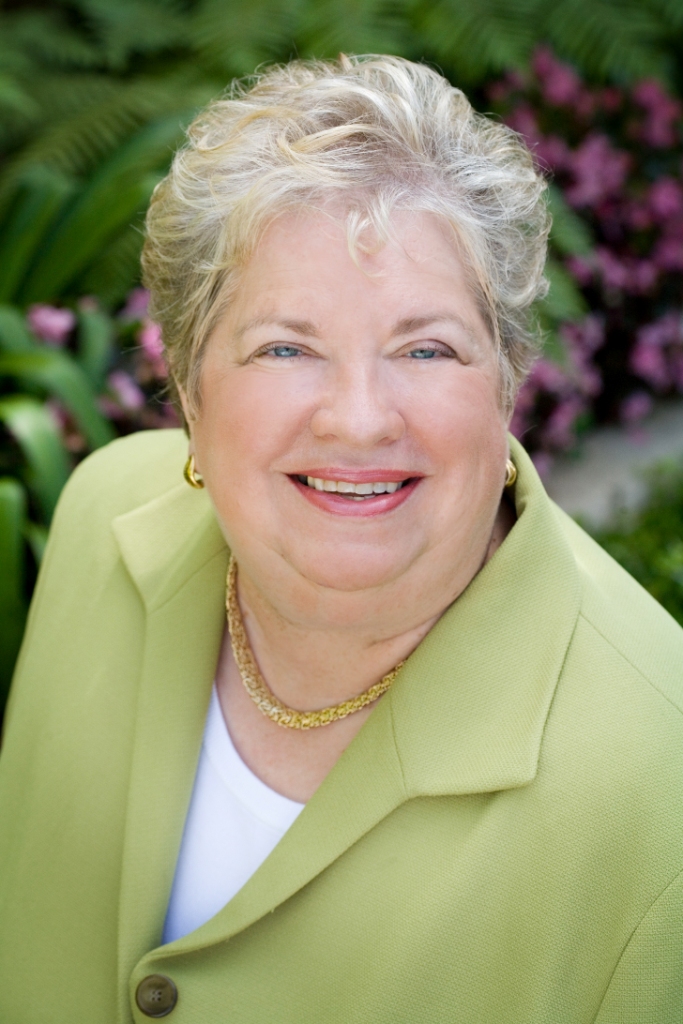 Council Member
Santa Monica City Council
Mobility that Enhances the Human
Santa Monica is the heart of Silicon Beach, economic development spawned by the City's investment in its CityNet Broadband Infrastructure. How is the City using the tools of such technology innovators to enhance the ability of people to navigate Santa Monica safely in an era of fast paced emerging and disruptive transportation services. How to address challenges of today such as managing traffic flow and parking and "traditional" first-last mile solutions such as bike-share along with emerging options such as dockless electric scooters. What can the City do to prepare for tomorrow's autonomous vehicles, to incentivize electrification and sharing, and create "Go Zones" as well as preparing for the yet to be known.  And all of this under the overarching requirement of ensuring the safety of people.
Councilmember Pam O'Connor champions policies and partnerships that enhance community wellbeing. She has served as a member of the Santa Monica City Council since 1994 and as Mayor five times. She views community wellbeing as guiding the evolution of local government as well as to advance the connection between sustainability, mobility and livability, looking at their impact through the lenses of human flourishing and resiliency.
Pam O'Connor is Chair of the Transportation and Infrastructure Committee of the National League of Cities and serves on their Board. She is Chair of the Boards of ICLEI-USA and the Local Government Commission. She is a member of the boards of the California Transit Association, the National Association of Regional Councils, and Democratic Municipal Officials. She is a member of California's Road Charge Technical Advisory Committee. Councilmember O'Connor has served on Advisory Boards for UCLA's Lewis Center for Regional Policy Studies and Santa Monica College's Public Policy Institute.
She served as a Regional Councilmember of Southern California Association of Governments (SCAG), the nation's largest metropolitan planning organization, for 20 years. As SCAG President she led the 84-member Regional Council to unanimous adoption of the region's first Sustainable Communities Strategy. Councilmember O'Connor served on Los Angeles County's Metro's Board for 13 years, and as its Chair in 2007, steering the planning, coordination, design, construction, and operation of the transportation system for the nation's most populous county. She established Metro's Sustainability Committee and served as its Chair. She also served on the Expo Light Rail Construction Authority Board, that built rail from Santa Monica to downtown Los Angeles. Councilmember O'Connor has also served on the California Coastal Commission as an alternate and as President of CalCog, the state association of Councils of Governments.
Pam O'Connor's achievements have been recognized with the LA Streetsblog Elected Official of the Year (2013), by the Southern California Transportation Coalition, Mobility 21, as its Public Sector Leader of the Year (2012), Move LA Award (2012), LA League of Conservation Voters Environmental Champion Award (2012), Los Angeles County Chair's Green Leadership Award (2008), American Planning Association—LA Distinguished Leadership Elected Official (2006) and she was recognized as one of the 25 Most Influential Women in Transportation in Southern California by the Women's Transportation Seminar (2010).
As a professional urban planning consultant, Pam O'Connor specializes in historic preservation.  She has worked on significant historic buildings throughout Southern California including Los Angeles City Hall and at institutions including the University of California Los Angeles and University of Southern California. Her expertise includes environmental review and rehabilitation of historic resources. Pam O'Connor holds Masters' degrees in Planning and in Technology Management from Eastern Michigan University and a B.S. in Communications from Southern Illinois University.
Related Resources:
Scooter-mania and related issues: